Charity
This year's chosen charity is Safeline.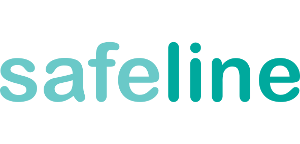 Established in 1994, Safeline is a specialised charity working to prevent sexual abuse* and to support those affected in their recovery. This includes working with people whose mental health issues (manifesting for example as self-harming) suggest that they may be vulnerable to abuse.
They provide a comprehensive range of services for people affected by sexual abuse, including:
Counselling: face-to-face, by telephone and online, as well as creative therapies such as art therapy and dramatherapy
National helplines and online support (text, chat, email), providing immediate emotional support, information and advice to anyone affected by sexual abuse or rape
Independent Sexual Violence Advisors (ISVAs), providing emotional and practical support for those individuals who choose to report the abuse to the police
Training for professionals, parents and anyone affected by sexual abuse to help them protect and support their communities
Prevention projects, one-to-one support and peer mentoring to keep vulnerable young people safe and enable them to fulfil their potential.
Safeline offers its services to people of all ages, regardless of gender, sexuality or race, who are survivors of abuse. Family members and friends of abuse survivors can also use Safeline's services.
Face-to-face services are provided across the whole of Warwickshire and surrounding areas, in rooms which they hire locally as well as from their main office in Warwick. Helpline and online support services and training provisions are offered throughout the UK.
Apart from the training, services are free of charge although donations are always welcome. Safeline raises funds from central and local government, grant-making trusts and foundations, businesses, and individuals to cover the cost of its services.